Our Low-Code Application Approach
When packaged software is not enough
ZPD builds, creates and delivers unique solutions to fit ANY business need using our ZappSmith™ platform and its modifiable-off-the-shelf (MOTS) capability. Your company entered the marketplace to provide new, different or innovative services. So, don't settle for a "packaged" solution that was designed to address a "vanilla" set of issues within a given industry. Our approach is to work with you to understand what makes you special and ensure that those special and unique components are a part of your business system.
Our low-code solution allows you to customize our application to create your own system, but our pricing policies make working with ZPD the more effective choice. Your ability to maintain a competitive advantage depends on constant innovation and your system must be able to keep up with you. Top tier companies have massive system budgets and thus, have the resources to build a system that fits their business. ZPD takes away that advantage from your competitors and allows you to get a "custom" solution for the price of a "packaged" solution. ZPD delivers systems that can affordably fit any need, while remaining fully flexible, upgradeable and supportable.
If there was a simple, out-of-the-box solution for your business... you'd already have it.
ZPD, unlike most low-code providers, works with you to understand your specific need. Using our extensive portfolio of application templates (Zapps) along with our low-code, MOTS-based technology, we can quickly, and cost effectively provide a system that will put your business – a step above.
We are so confident in our ability to support your needs that we'll do a proof of concept to ensure that you are getting what you need before you invest.
Learn what makes us different.
Spreadsheet Replacement - Avoiding Spreadsheet Shortcomings
Are Spreadsheets Negatively Impacting Your Bottomline?
Companies of all sizes, regardless of their existing information systems, continue to use many spreadsheets throughout their organization. The reason for the utilization of spreadsheets is often because specific information that must be tracked or planned to support various business processes, simply is not supported within existing applications. As a result, these spreadsheets become "miniature applications", which have been developed by end users to support critical business processes.
Common uses for spreadsheets include tracking of Incidents, Issues, Training, Projects, Field Reports, Employee Performance, HR Matters, Help Desk, Customer Service, Assets, Inventory, Employee Absences, COVID, Orders, Quotes, Sales, and the list goes on and on.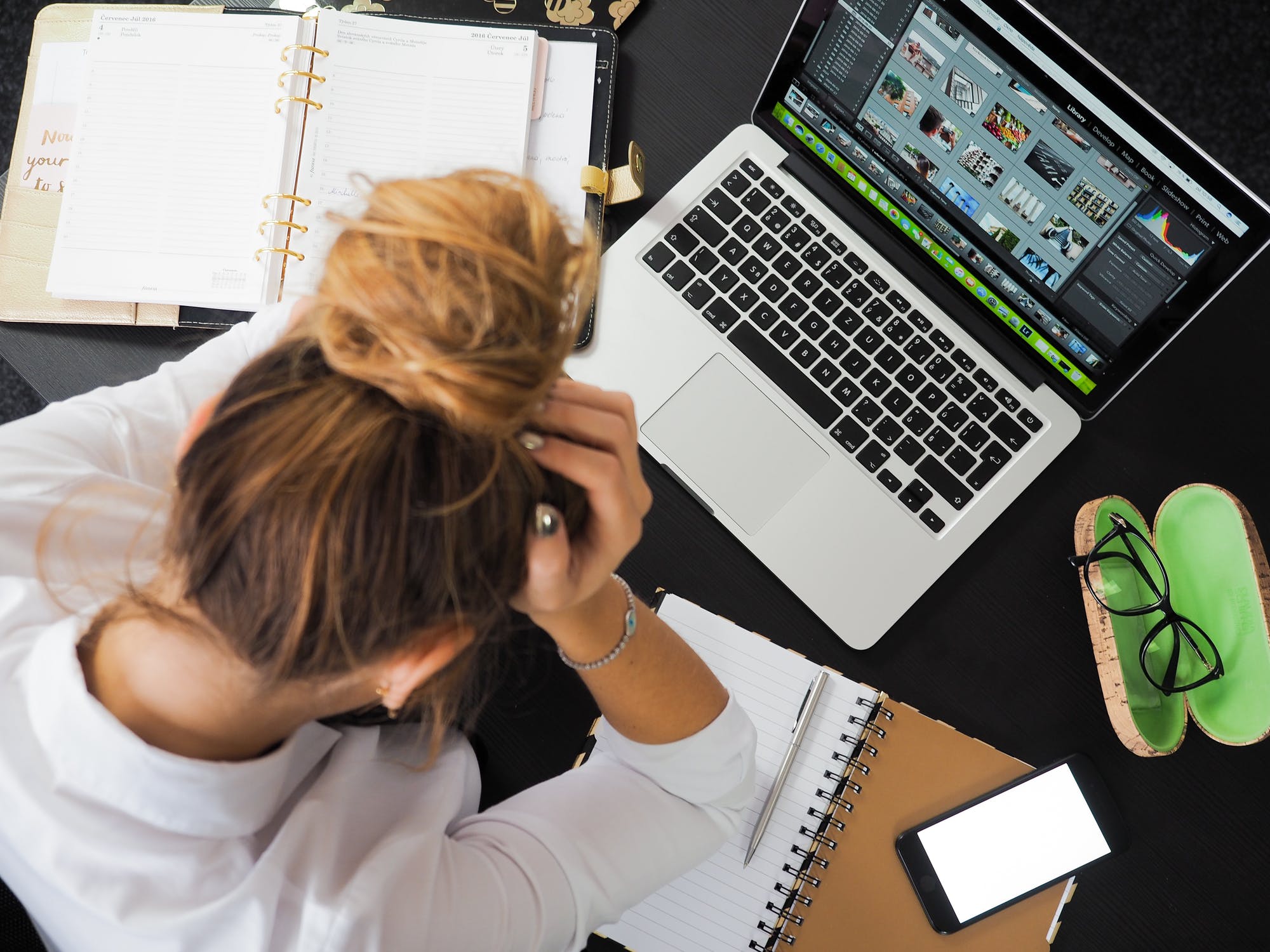 However, the problems associated with spreadsheets are plentiful.
Time and Resource Intensive - most spreadsheet users spend 15+ hours per month updating, correcting, editing and maintaining their spreadsheets.
Error Prone - research shows that nearly 90% of all spreadsheets have a mistyped cell or mistaken formula, providing inaccurate results, which leads to potentially disastrous business decisions.
Limited - limited security, limited concurrent access as well as limited data back-up and recovery.
Difficult to analyze - Spreadsheets aren't visually intuitive and key indicators can be missed in the endless rows, columns and cells of a complex spreadsheet.
Is Low-Code the answer?
Low-Code Limitations
What are the real costs for deploying a Low-Code Solution?
In response to the hundreds of thousands of spreadsheet-based "applications" built throughout organizations, a new crop of "low-code" platforms have hit the marketplace, with products such as QuickBase, Appian, Salesforce, and Microsoft PowerApps. These products are very useful and can rapidly allow the creation of applications by end users.
But the applications that can be developed by low-code solutions greatly limit the amount of data entry automation and data entry defaulting that is possible, have limited ability to develop complex system integrations, and have relatively minimal reporting capabilities. Moreover, they can be very expensive to deploy and make accessible to end users in a large organization comprised of thousands or even tens of thousands of users. Licensing cost continue to escalate when businesses try to extend accessibility to data and systems to customers, vendors and business partners.
But there is hope with Zapps, powered by ZappSmith™ .
Low-Code ≠ No Code
Low-Code has its place but remember there's no free lunch.
Low-code and no-code development platforms make it possible for your average employee to build an application, even if he/she doesn't know much about programming. But that doesn't mean that users can write an application without having any technical skill.
Even no-code solutions require that users understand how to operate the no-code development tool itself. That takes time to learn. And while low-code platforms reduce the amount of code users have to write, they will still have to write some code.
Thus, utilizing ZPD's skilled resources, which are included in the price points at rates lower than all standard low-code providers, ensures that you will get the solution you need without consuming internal resources.
Additionally, when you use a low-code development tool, the range of functionality that you can implement in an application is limited to what the tool provides. So, while low-code solutions can be fast and easy to build what the manufacturer expects you to build, if you want something different, you might be out of luck. But not with ZPD!! Our team of talented engineers can assist in developing the functionality you need to overcome any low-code limitation and we can ensure that your organization's digital transformation objectives are achieved.
Low-Code Pros & Cons
While low-code platforms offer a clear value proposition to companies in terms of speed of application implemeation, the typical low-code platform comes with noteworthy downsides and trade-offs.
Low-code limitations can back you into a corner
All platforms have their limits, but ZPD has implemented our platform using as many open technologies as possible. Moreover, ZPD's involvement with your low-code implementation ensures that where new functionally is needed, our engineering team will work with you to overcome any limitations by providing enhanced functionality or writing code (remember low-code doesn't mean no code) to satisfy your business needs.
Low-code apps can be inefficient
A typical low-code solution can ultimately slow down your application when working with large datasets. However, ZPD's technology has been used to create many of the nation's largest data collection solutions and is the backbone of the Department of Defenses Healthcare (Trauma) data base. Thus, ZPD's real-life experiences ensures the performance of our applications.
The learning curve of a proprietary low-code tool
Typical low-code providers off-load the development of applications to their end-users, but unfortunately most organizations don't factor in the time and cost related to their users spending time to learn to use the tool or to actually develop the applications. ZPD's business approach provides the needed training (for users wishing to support direct development) and more importantly, our partnership approach, eliminates these costs all together.
No coding is required – fact or fiction?
Low-code platforms often promise that you don't have to write code, but then many non-trivial use cases require significant code to be written. Therefore, ZPD don't create the unrealistic promise that more sophisticated use cases can be implemented without any code. Instead, we partner with you to write code where needed and while building complex applications to handle the overwhelming majority of your use cases. ZaapSmith™ can build very complex workflows and applications without going outside prime parameters of the platform but it's comforting to know that when needed, code, interface or functionality development is phone call away.
Difficulty in getting data out of a low-code platform
Getting data out of a low-code platform to a local database can be problematic, but not with ZappSmith™. ZappSmith's integration with the Data Driller® allows data to be visualized and analyzed without having to export your data to 3rd party analytic tools or data bases.
Integration can be a problem
Many low-code solutions have limitations to make it impossible to integrate with some other systems. But once again, ZPD's robust API allows integration with any TCP or HTTP system or service. Additionally, ZPD has the ability to build/program integrations to non-standard systems as well.
Cost Considerations
Most low-code providers tout their "reasonable" per user costs. However, these per user costs pale in comparison to the actual costs of implementation that exist when "citizen developers" create a new system or application. Training, configuration, testing and implementation all have costs to the end user's organization. Additionally, supporting the developed application, training new users and keeping the application all fall to the end-user or citizen developer's organization. What happens when the citizen develop is on vacation or leaves the company?
So, utilizing ZPD's bundled services and client collaboration approach, your organization gets support, development, training and other valuable services for a price less than the monthly user fees for other low-code offerings. Why take on the task of building the application yourself, when ZPD teammates can allow you to handle your daily business tasks, while our talented team crafts and configures a solution to your exacting business requirements.
Get a "step above" your competitors by saving time, money and valuable resources and let our talented staff provide you with a solution crafted for your business. While your competitor's staff is learning and building a new system, your staff will be driving revenue opportunities, while I'll staff handles your implementation and on-going support needs.
These costs are real, and your savings will add up quickly. So, get a step above by implementing your application needs via our collaborative partner model.
System Security
More enterprises are adopting low-code development products and allowing those applications to have access to sensitive corporate and customer data. Therefore, system and cloud security is a key decision point when selecting a vendor.
ZPD takes on all of the responsibilities to secure our cloud-based solutions as well as mitigate security risks. ZPD's parent company developed security systems to meet rigid HIPAA standards as well as standards established by the US Department of Defense and provided that rich security foundation to control the ZappSmith™ solution. Our solution has undergone rigorous tests as well as security and risk assessments, which have been completed to ensure your sensitive data is protected.