Use Cases
The ZappSmith™ low-code platform enables users to build applications to fit their business requirements as opposed to trying to fit their business into a pre-determined system. ZPD has built several pre-built Zapps to service various business processes. Additionally, our powerful ZappSmith™ platform has been utilized to solve business needs in a wide variety of business situations. Some of the most commonly business use cases are:
Process Improvement
Control and improve your business operations
Use ZappSmith™ or pre-built Zapps track tasks and use data to gain business insights to garner process efficiency.
Process Improvement is the proactive task of identifying, analyzing and improving upon existing business processes within an organization for optimization and to meet new standards of quality. Process Improvement is an ongoing practice and should always be followed up with the analysis of tangible areas of improvement. When implemented successfully, the results can be measured in the enhancement of product quality, customer satisfaction, customer loyalty, increased productivity, development of the skills of employees, efficiency and increased profit resulting in higher and faster return on investment (ROI).
Continuously improve the processes at the core of your business with a system that can grow as your business needs grow.
CRM & Sales Management
Grow your business by improving your business relationships while increasing customer satisfaction
Managing your company's relationships and interactions with customers and potential customers can be a time-consuming task. But compiling data from a wide range of different communication channels, like your company's website, telephone, email, live chat, marketing materials and social media allows your business to better target your audience as well as best cater to their needs.
Use data analytics about a customers' history to focus on customer retention and to ultimately, drive sales growth. ZDP's CRM tool lets you store customer and prospect contact information, identify sales opportunities, record service issues, and manage marketing campaigns as well as make information about every customer interaction available to anyone at your company who might need it.
With visibility and easy access to data, it's easier to collaborate and increase productivity. Everyone in your company can see past client communications as well as what they've bought, when they last purchased, what they paid, and so much more.
Customer Service
Deliver customer success and satisfaction by revitalizing your custom service
Customer service is the act of providing support to both prospective and existing customers. Customer service professionals commonly answer customer questions through in-person, phone, email, chat, and social media interactions and may also be responsible for creating documentation for self-service support
A customer service system tailored to meet the needs of your clients will:
Save time for your employees to enable them to provide more service to more clients
Save time for your clients by providing rapid responses to questions in either a sales or service situation
Enables companies to deliver more personalized support to their client and prospect base
Engage and empower customers by providing client access portals
Close cases (or service tickets) faster
Improve your responsiveness with a system tailored to do business your way and stay a step above the competition.
Human Resources
Take care of your employees and your employees will take care of your business
Human resource managers are intimately involved in employee success and satisfaction. Employee success and satisfaction are directly related to business and client success. Therefore, HR must ensure that employees are well trained, evaluated on a timely basis, and treated fairly. Ensuring these key factors are paramount to employee retention as well as employee motivation.
Maintaining a happy and motivated workforce requires the collection and analysis of critical employee data related to training, reviews, benefits, vacation and sick time. Ensuring that employee needs are quickly addressed is critical for employee retention. The costs for employee recruitment, on-boarding and training is high, so having a tool to retain your valuable and trained resources enables your business to stay a step above.
Field Services
Improve customer satisfaction with one-visit issue resolution
Field service management (or FSM) refers to the management of a company's resources employed at or working at the property of clients. Field service organizations typically need to track vehicles and worker activities, plus schedule and dispatch work, ensure driver safety, as well as integrate the management of these activities with inventory, billing, accounting and other back-office systems. Maintaining the vast array of field service data allows companies to better utilize their resources as well as ensure that custom issues, equipment issues and service issues can be tracked and analyzed so that futuristic service calls can be handled in a timely and efficiently manner. Quality field service can assist with client retention as well as ensure futuristic sales. No client wants to be kept waiting, so setting and meeting expectations can ensure client satisfaction as well as repeat business.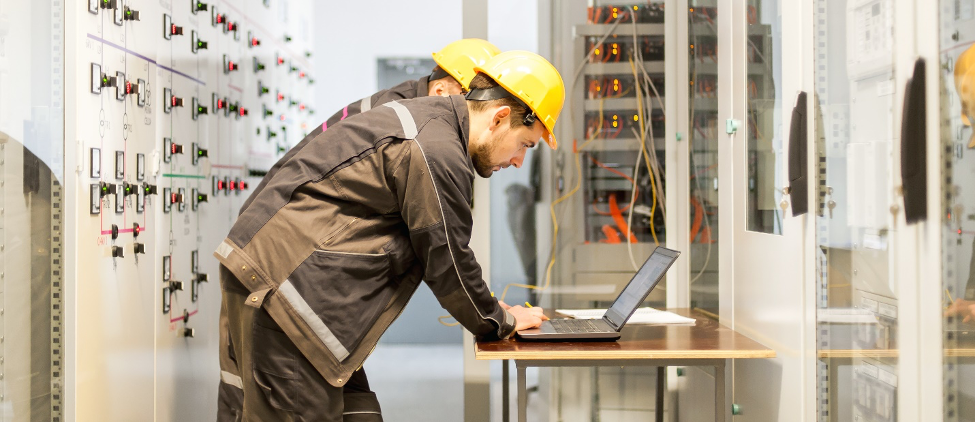 Project Management
Complete your projects on-time, in-budget and with scope while managing and navigating risks
The primary challenge of project management is to achieve project goals within the given constraints. ZPD's project management software allows program managers to visualize the work as well as map out the work so that risks can be mitigated and most importantly, reliable plans can be created to ensure project and customer success.
ZPD's project management software can be used to help plan, organize, and manage resources as well as develop resource estimates and implementation plans. Accurately planning and monitoring projects not only ensures that projects stay on track but more importantly, that future projects learn benefit from the lessons of past projects. Thus, the ability to research previous activities helps new estimates and their associated costs lead to great project success as well as greater profitability.
Training Management
Make Your Training Program a STEP ABOVE
A ZDP tailored Training Management System (TMS) is designed to be the focal point of your entire training operation and will enable your organization to get more done in the same time and with the same staff – basically saving you time and money!
Scheduling courses requires a lot of organization and coordination between all the teams. Classes need to be running and classrooms, instructors, as well as resources need to be available. Trying to manage these resources across spreadsheets and different systems can get confusing and costly very quickly! Not only do spreadsheets heighten the risk of human error but maintaining those spreadsheets can waste time and effort.
So, put all your course management administration into one place, so that it is easy to manage and access.
Compliance
Maintain your regulatory requirements with our easily configured tracking tools
Compliance Management Software ensures your organization stays ahead of any requirement that you need to meet. Compliance tracking is utilized by businesses to assist them in complying with legal, industry, security, and other regulatory issues. The system collects all the data related to these regulatory issues and assists in maintaining the necessary compliances.
Content Management
Maintain and clarify your brand
Content Managers are tasked with building a brand identity as well as an online presence through the creation and dissemination of multi-media content. Branding involves developing content strategies, managing a content team, growing an online community and tracking that community's growth. ZPD's solution allows users to categorize content so that updates for various website and social media platforms can be distributed quickly and seamlessly as well as ensure your company messages get and gets out to your intended target audiences.
Incident Tracking
Document your critical issues so you can make positive improvements
Incident management tool allows businesses and departmental teams to categorize, organize and resolve major incidents that can result in downtime or service interruptions for business and potentially their clients. Documenting and tracking incidents as well as their ultimate resolutions ensures that fail-safe measures can be implemented to ensure service interruptions are virtually eliminated.
Job Tracking
Align your team around by tasks that ensure you meet your mission critical deadlines
Task management (or job tracking) is the process of managing a job (and its associated tasks) through its project life cycle. Jobs need to be planned, tested, tracked, and analyzed. Task management can help individuals achieve their goals or allows groups of individuals to collaborate and share knowledge for the accomplishment of collective goals.
Asset Management
Grow your portfolio by having the data needed to make the right investment decisions
Successful asset management requires the appreciation or growth of a client's portfolio while at the same time mitigating risk. Therefore, having the data to determine which investments to make, or avoid, is paramount to ensuring client success and portfolio growth. The ability to analyze prevailing market trends, categorize interviews with company officials, and anything else that can aid in achieving the stated goal of client asset appreciation must be documented, considered and most importantly, available. Get a tool that works like you do.
Accreditation
Ensure that your quality standards are met to keep you a step above
Many businesses must meet or maintain certain certifications or achieve various accreditations in order to remain in business. Healthcare, educational, legal and many other organizations have many regulatory and governing bodies, which oversee their operations. So, whether your accreditation needs are JCAHO, HIPAA or ISO -- meeting these regulatory requirements and standards must be tracked and documented. Accreditation protects the interests of organizations and their stakeholders by ensuring that the company and services offered have attained a level that meets or exceeds standards that were developed by experts in the field.
Complaint Tracking
Improve your results by categorizing and documenting client feedback
Effective customer complaint tracking is essential for compliance, process improvement and ultimately, customer satisfaction. Customer complaints are inevitable in any industry, but when ignored or unaddressed, those complaints can quickly destroy your brand and break your business. Effective tracking, monitoring and complaint resolution – however -- can open the door for client retention and satisfaction. So, focus to addressing your customer's issues and keep your business a step above!!
Key Performance Indicators (KPIs)
If you don't keep score, then how do you know if you are winning?
Since KPIs evaluate the success of an organization, choosing the right KPIs requires a good understanding of what is important to the organization. Using Zapps or ZappSmith™ will assist you and your department heads, in the identification of, not only these key performance indicators, but areas for potential improvement. Let us assist you in the establishment of the needed data collection and analytics to ensure that you can utilized key performance indicators to get your organization and departments a step above your competition.
Benchmarking/Trend Analysis
The insight you need to drive your competitive strategy
Comparing business processes and performance results over time allows you to see trends and revise strategies and business practices. Benchmarking alerts as well as performance reviews related to quality, time and cost will enable your managers to quickly react and respond. Quick reaction to market trends will enable you and your sales teams to focus on top producing products items or improve your processes to change your sales and business strategies to ensure that your business stays – a step above.
Management Dashboards
Get alerts and evaluate key performance indicators to make better business decisions
ZPD's management dashboard is a tool used to present all important management KPIs in a single place, share insights with key executives in an efficient way, and empower the management to make fast and data-driven decisions based on the latest information.
Scheduling
Effectively schedule your tasks and resources to meet client or project deadlines
Maximizing resources, planning production cycles and simply meeting delivery expectations requires proper planning and scheduling. Scheduling is the process of arranging, controlling and optimizing work and workloads in a production process or manufacturing process. Scheduling determines the best allocation of plant and machinery resources as well as human resources.
Scheduling can have a major impact on the productivity of a process. In manufacturing, the purpose of scheduling is to minimize the production time and costs, by telling a production facility when to make, with which staff, and on which equipment. From a business point and customer satisfaction perspective, the first priority and purpose of scheduling is to keep the customer's due date.
See how your organization can smooth production runs, effectively maintain safety stock, achieve consistent job cycle times and maximize resources and profits utilizing our simple to use scheduling tools.
COVID Tracking
Ensure the safety of your workers and workplace by capturing and analyzing safety data
The global COVID-19 pandemic has created many new business challenges. Tracking data, in the workplace, as it relates to the virus is a new reality for all businesses. ZPD has established many pre-configured Zapps to allow businesses to quickly implement and analyze the standard issues based on CDC recommendations. Add a ZAPP to your environment, which will provide the needed data collection as well as processes and practices needed to keep your employees and workplace safe.
Portfolio Management
Visualize your portfolio with Option Driller™
Build and maintain control over your investments to keep yourself a step above the market. Make use of Option Driller™ in order to gain valuable insights in to your option securities. Visualize your puts, calls, strangles, and more in a way that lets you make informed decisions about your positions. Visualize and manage your risk, track profits, and share your ideas with your investor community to get your options trading a step above.