Our Services
The relationship between ZPD and our clients continues well beyond the implementation stages of any data collection or business system. On-going technical support, system enhancements, training and a variety of technical services are key to ensuring a client's long-term success. ZPD is committed to providing quality products and this commitment has been displayed over our parent company's (DICORP) thirty-year track record of success. DICORP solutions have stood the test of time and have provided powerful, user-friendly capabilities to our users.
ZPD's predecessors and solutions, throughout their long history, have preserved clients' investments in data, systems, reports, queries, configuration, and training by providing lasting and cost-effective data collection solutions and data services.
Planning & Project Management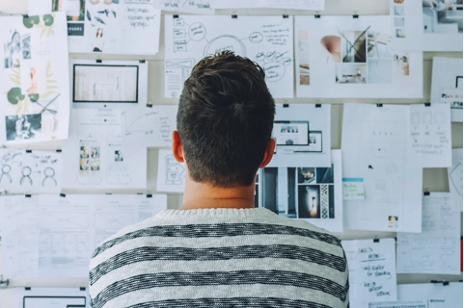 Project and business planning are vital to ensuring your company's success. Plans tell everyone involved where you're going and how you're going to get there as well as looks to reduce risk. The planning phase is when the project plans are documented, the project deliverables and requirements are defined, and the project schedule is created. ZDP has a talented staff of senior level resources available to help your business with this critical but often overlooked task. Let our financial, legal, sales, technical and business planning experts help you devise an action plan to take your business to the next level.
Once a business or project plan is developed, project management is the process of leading and coordinating the work of a project team to achieve the desired goals and to meet the success criteria at a specified time. The primary challenge of project management is to achieve all the project goals within all the given constraints. ZPD has the needed project management resources to help you accomplish your project goals, on time and within budget.
Contact us for more information.
Application Development
While the ZappSmith™ platform allows users to build their own applications, all low-code solutions have their limitations. Certainly, low-code doesn't mean no code will ever be needed. Thankfully, as a software development company, ZPD has the resources and technical capabilities to work with businesses to create Zapps, ZappSmith™ applications or custom applications to solve a unique business need. ZPD has business analysts, application specialists as well as a wealth of programming resources to work with your organization to tailor and craft a solution to fit exacting requirements.
System Integration
With a never-ending number of applications, systems and vendors to manage, making data accessible when and where it's needed is of paramount importance in today's business climate. ZappSmith's ™ application program interface (API) quickly enables your organization to connect data, integrate systems, and automate workflows through our robust database platform. Additionally, ZPD can handle any system integration need outside of our ZappSmith™ platform as well. Our highly skilled software engineering team is available to tackle any data interfacing or system integration task.
Data Migration
As digital transformation projects kick into high gear, in our ever-changing business climate, the need for salvaging and migrating data from legacy business platforms is becoming a more common task. While the effort can be tedious and time-consuming, the process of selecting, preparing, extracting, and transforming data and permanently transferring it from one computer storage system to another is taking on vital importance. Business reporting, trending and analysis require the legacy data to be maintained and remain available. Thus, businesses can take comfort in knowing that ZPD with its wealth of programming skills and expertise is at the ready to assist with any data migration need. Our staff of data specialist are available to assist with any data migration, manipulation or data cleansing task.
Data Science
Data science is the task of deriving value from data. Tools like Driller® can connected to data sources so that the data can be analyzed and reviewed. The Driller® application helps to highlight key performance indicators (KPI) so that trends can be seen, and business actions can result. However, in many cases, data must be collected and aggregated from many sources. ZPD has the data researchers and data scientists needed to analyzes the data to enable our business clients to obtain a better understanding about how their business performs, and we can also assist in the builds tools that automate this function within an organization.
Software Engineering
ZPD offers a broad range of software engineering and software development services, including:
Software and Database Application Development
Requirements, Analysis, Design, Development, Testing, and Support
Software Project Management
Object-Oriented Analysis and Design
Training and Technical Support
Mentoring and Project Review
ZPD engineers can readily adapt to a variety of systems to satisfy specific client requirements. These capabilities have been used to develop numerous interfaces between our products and other information systems, and to extend the functionality of our products.